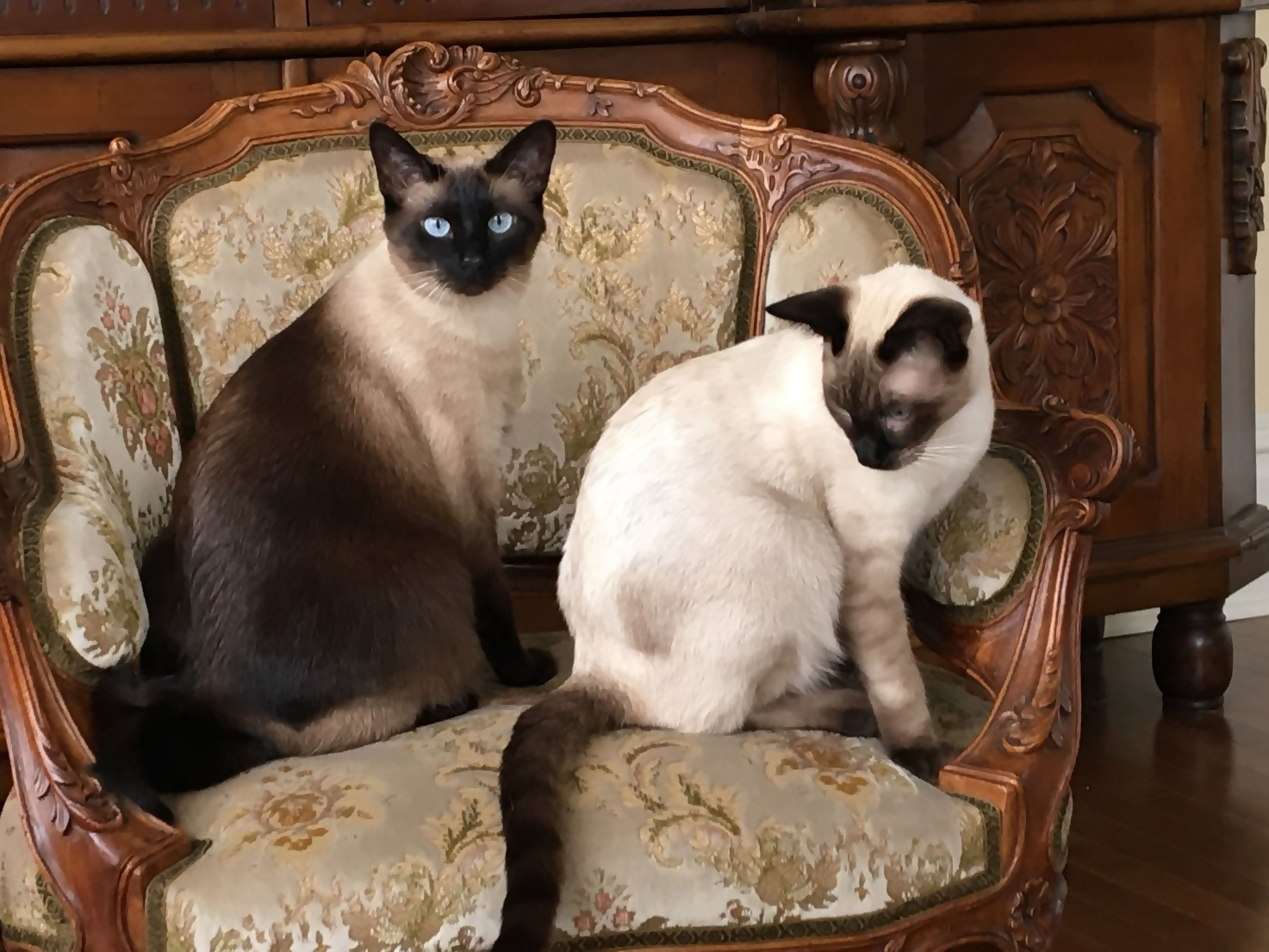 After taking into account your lifestyle and the interests of your Siamese cat, decorate your home in a pet-friendly way. If your dwelling is already decorated, add cat-proof details to emphasize the importance of your four-legged buddy in your life and home. It's so cool to live in a pet-friendly abode, cozy and comfortable for both. Your Siamese cat is a part of your family, isn't it?
Cat-Friendly Furniture
I'm sure that your Siamese or Oriental cat will feel safe and happy relaxing on every furniture piece in your home, because your pet thinks that everything belongs to it.
Cover your sofa, couch, and chairs in durable, practical, and cleanable fabrics. Microfiber is a good choice for every cat-friendly home! It's a synthetic and velvety suede-like material to save furniture from cat claws.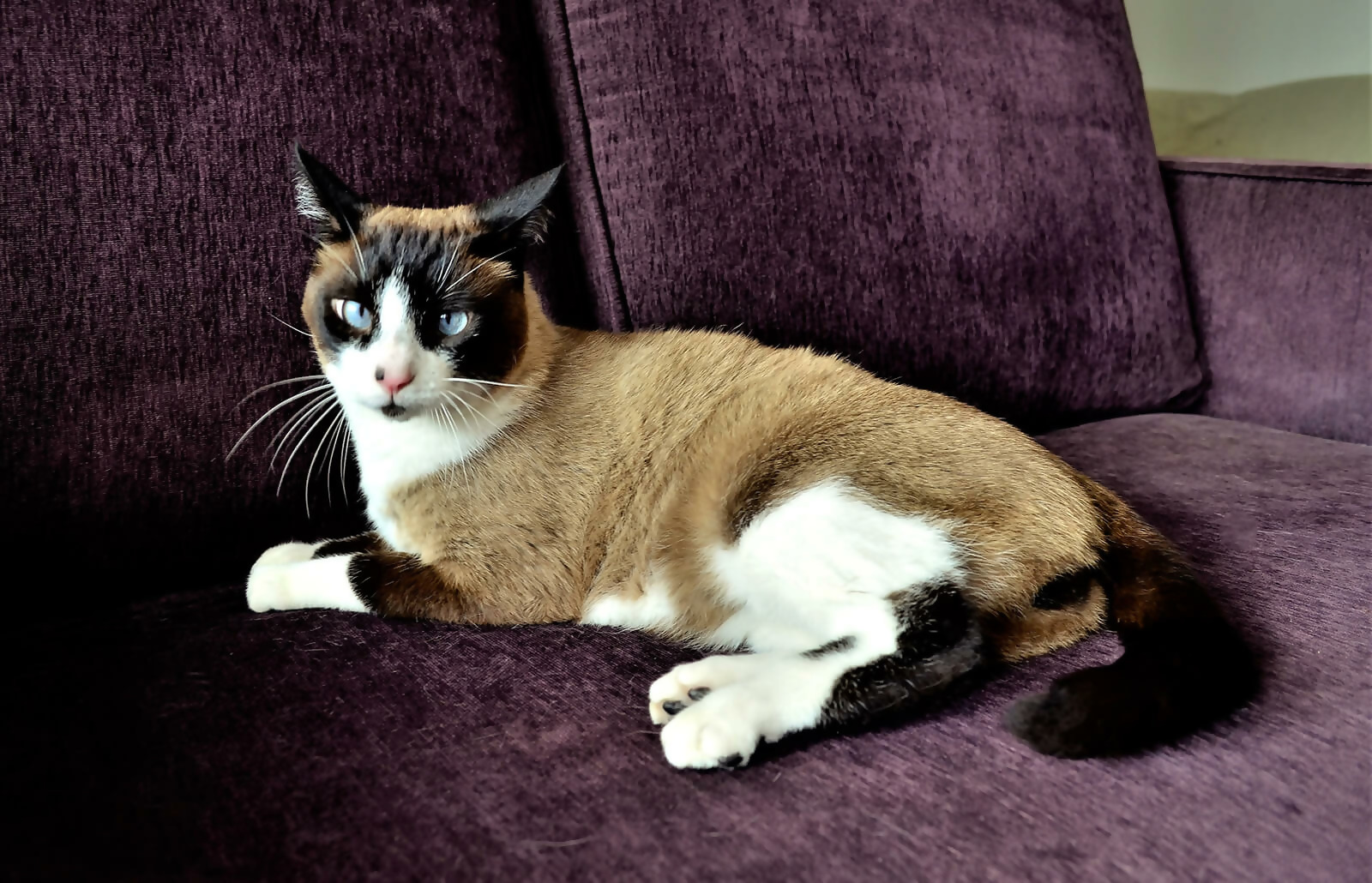 Take into account pet hair and scratch-resistance as the important factors when you choose a couch or sofa. If it doesn't matter to you, be ready for various damages!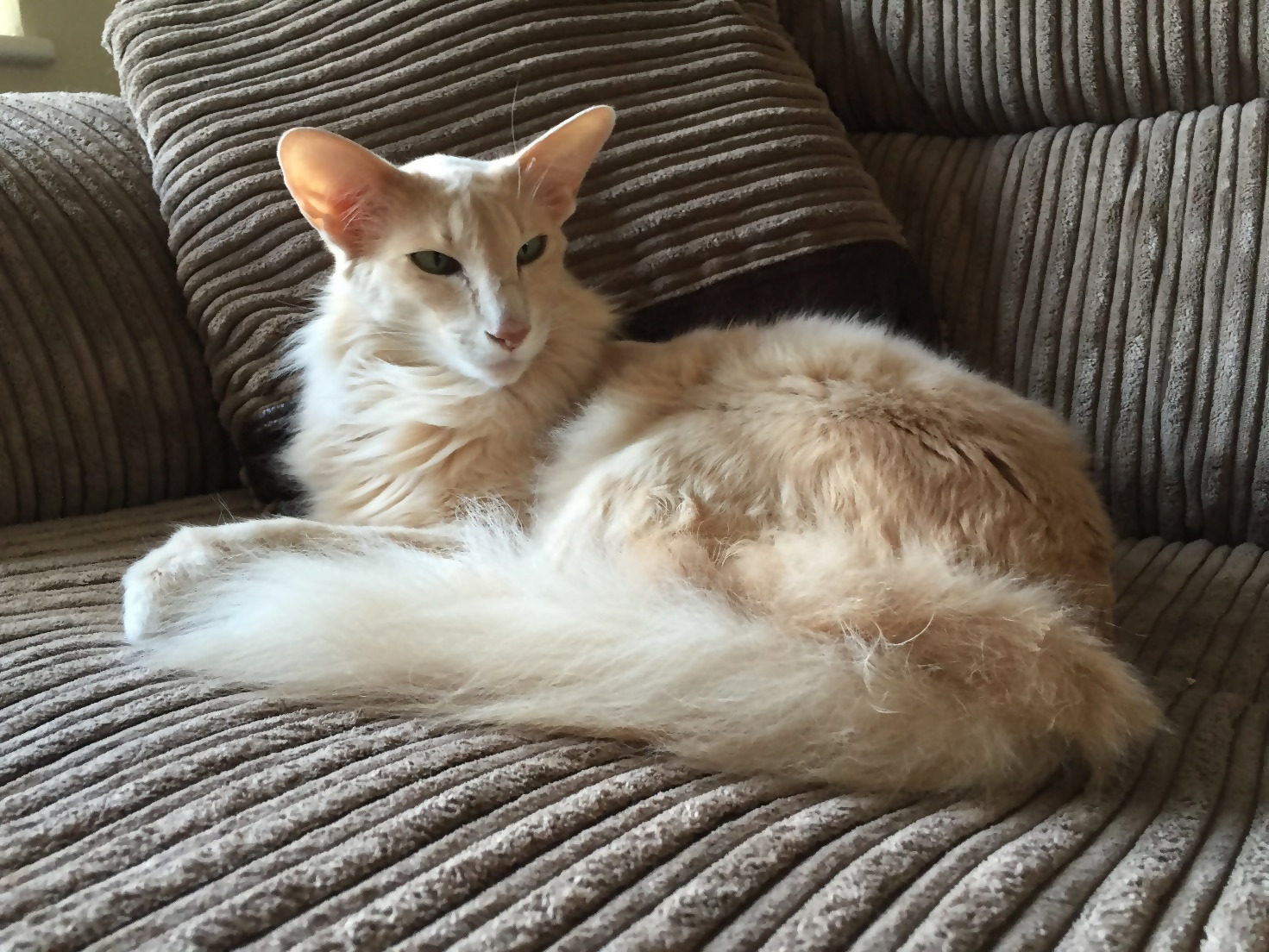 Leather and pleather are durable and comfortable enough for seating. But keep in mind that your pride and joy can destroy upholstery fabric when it scratches furniture pieces.
Of course, if you already have a leather couch, it's better to buy scratch shields for furniture protection.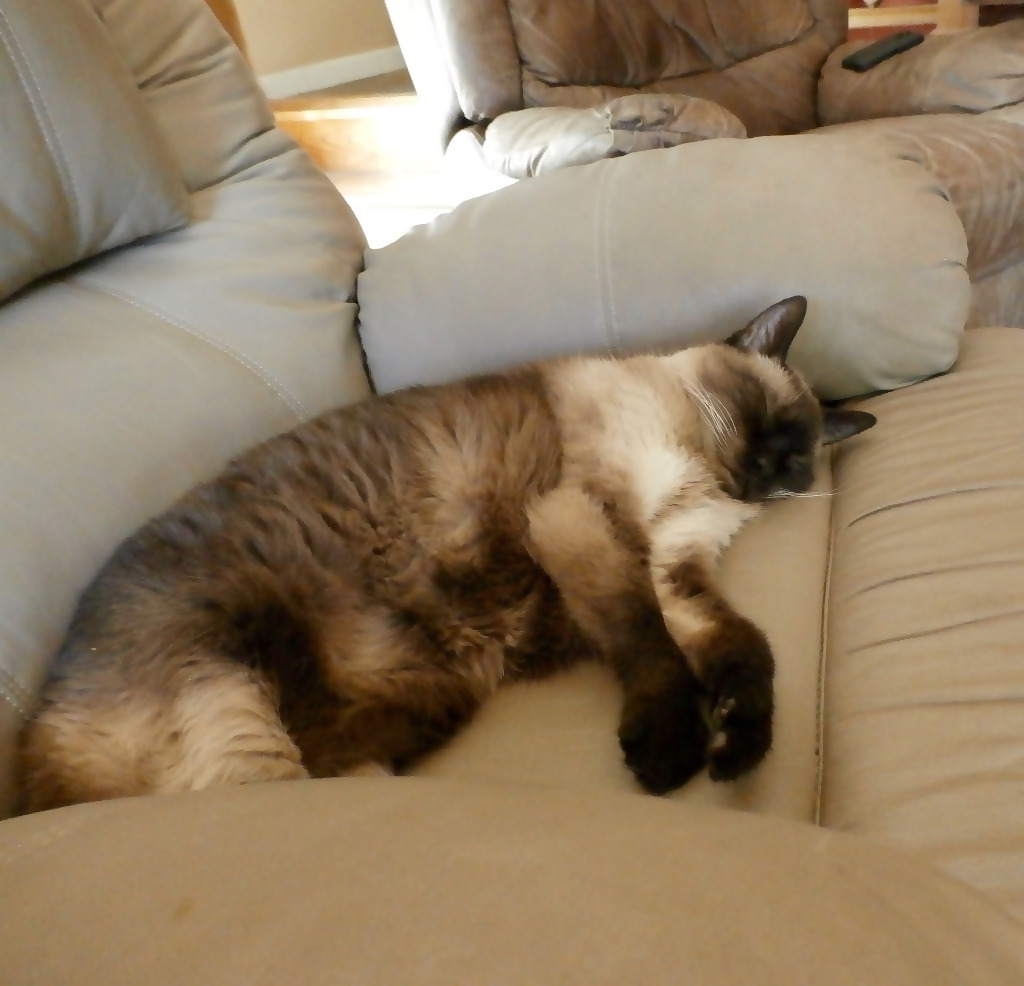 Cat Scratching Furniture Protectors
To protect your sofa or couch from Siamese claws, use heavy-duty scratch shields. These attache simply with upholstery pins to provide protection. You could buy a durable set of different sizes.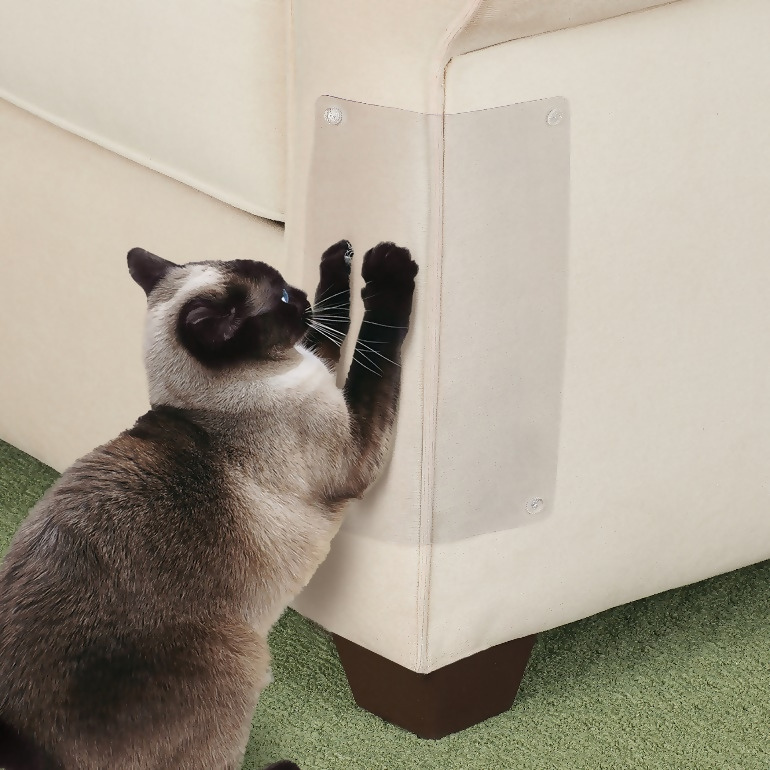 Pet-Proof Furniture Covers
To extend the life of an upholstered couch, sofa, and chairs, buy waterproof furniture covers. Attached to piece of furniture, these covers hold their shape.
Also, if you choose synthetic materials, this could provide stain- and hair-resistance. Such furniture covers are easy to clean and they can be washed in the machine.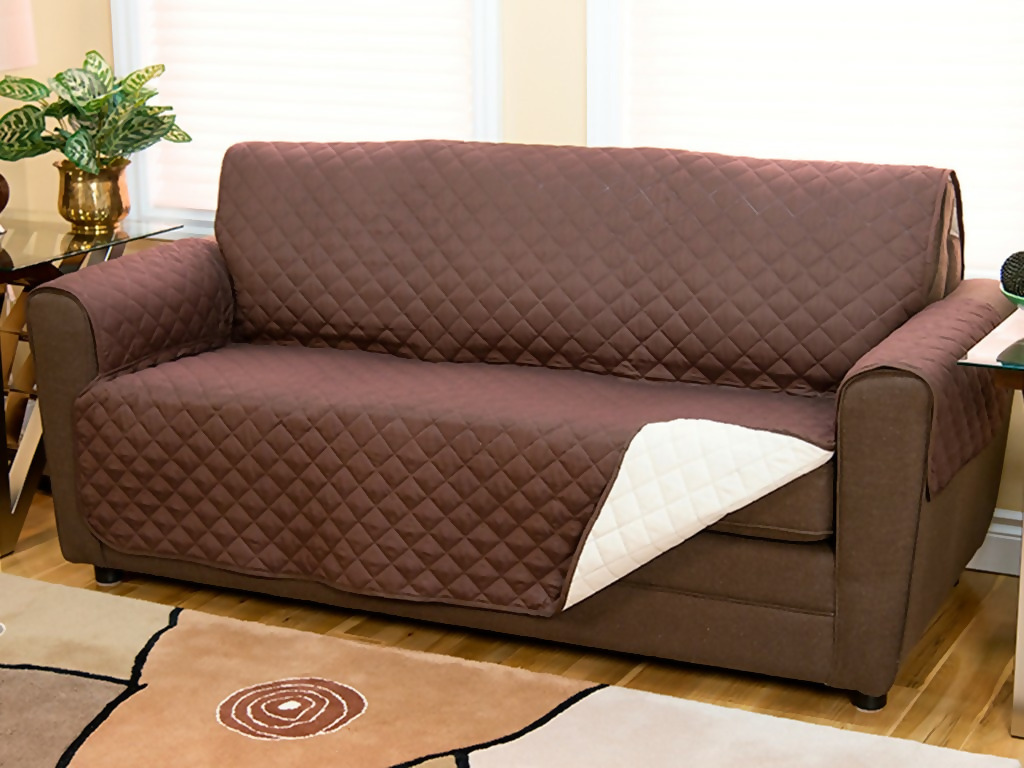 Cat-Friendly Flooring Options
I'm sure that sometimes you have issues with floors thanks to your four-legged friend. Whether you like bare flooring or a floor covering, you need to take into account a cat-friendly element.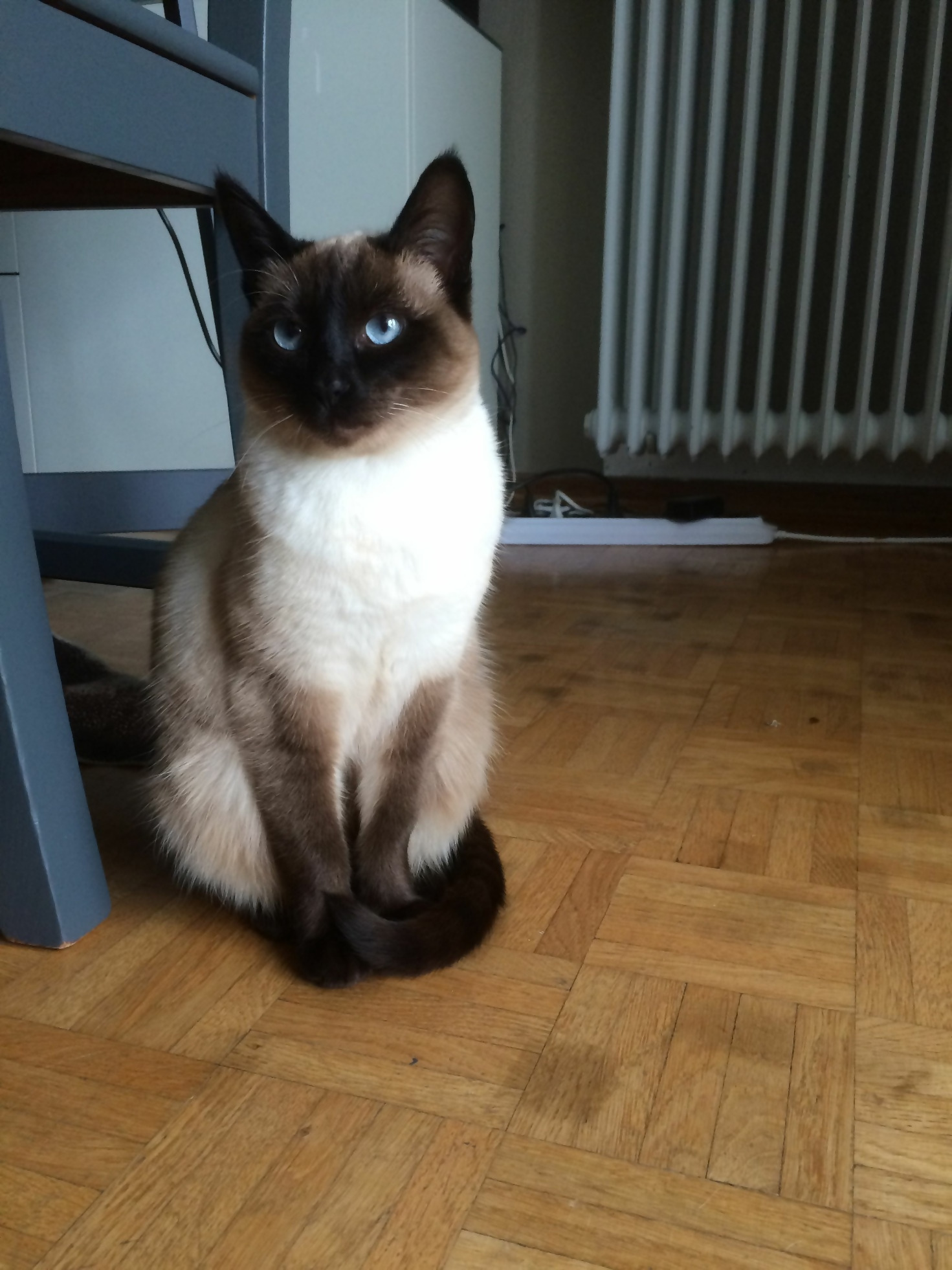 Think About A Flat Floor
A bare floor is a brilliant idea for any pet-proof dwelling. Despite some problematic moments, you could find a compromise solution to fit the interests of both you and your pet.
Synthetic flooring is made of stain-resistant and budget-friendly materials. It fits with any pet-proof home.
Vinyl provides noise-reduction flooring, is scratch- and stain-resistant, and is low in allergens. It is easy to clean, sweep, and vacuum it. Also, vinyl is durable and soft enough for your Siamese or Oriental cat.
Linoleum is an alternative solution because it's as soft and impact-resistant a type as vinyl flooring. An anti-slip component is a bonus of both flooring.
Despite a rigid, cold, and slippery surface, tiles could be installed in the kitchen, bathroom, or laundry room. A big advantage of tiles is the high level of water-resistance. If you install an underfloor heating system, this will solve the problem of a cold surface.
Laminate looks like hardwood flooring but has better attributes than wooden covering. It's a stain- and scratch-resistant type of flooring. These features give the ability to avoid damage from your cat's claws. Also, you could choose a waterproof type of laminate, the most functional in the household.
When we talk about natural materials, think about cork floors. Noise-reduction is a feature of this type of flooring thanks to its elasticity.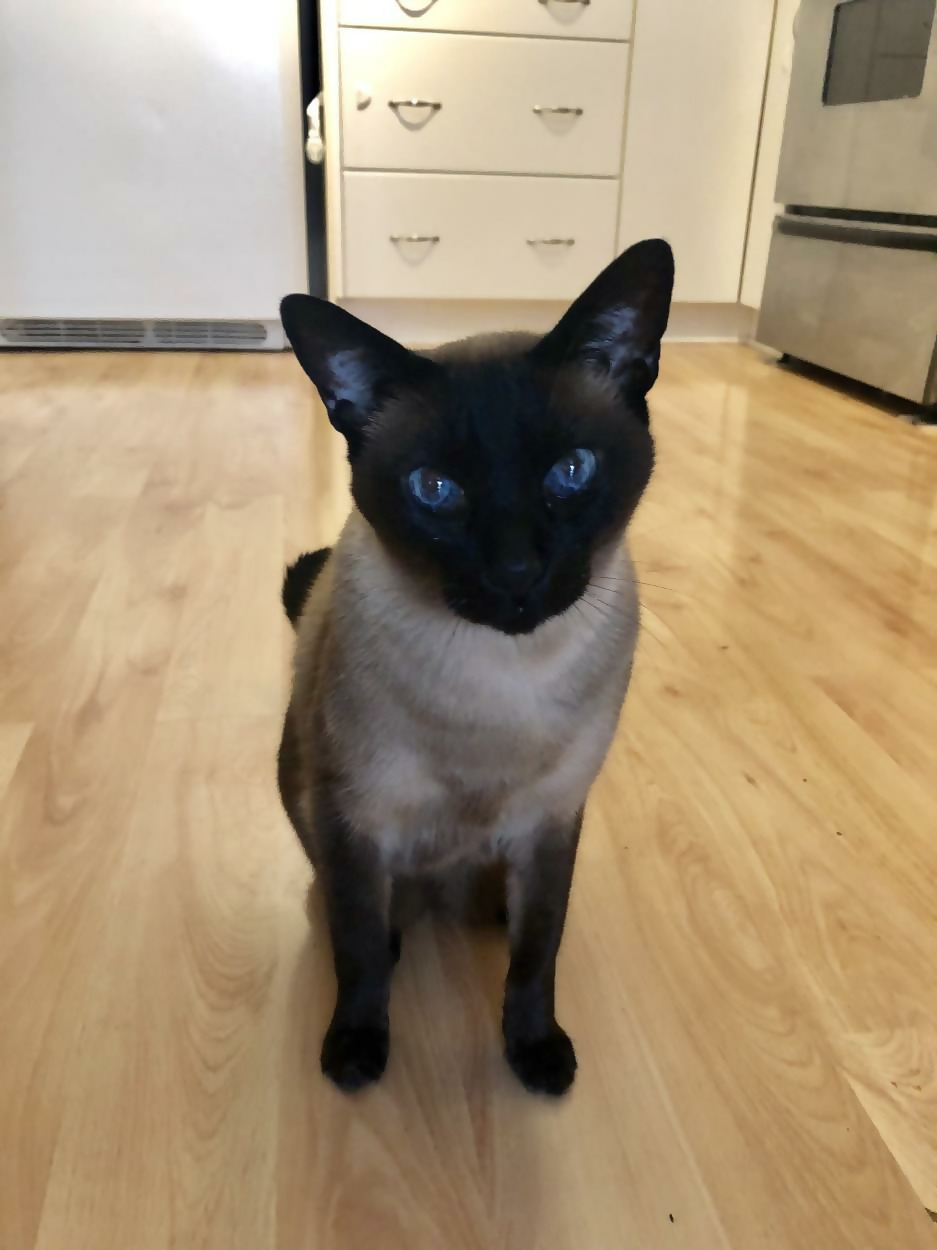 It's better to avoid hardwood flooring. When your cat pees or vomits on it, a floor will hold lingering odors.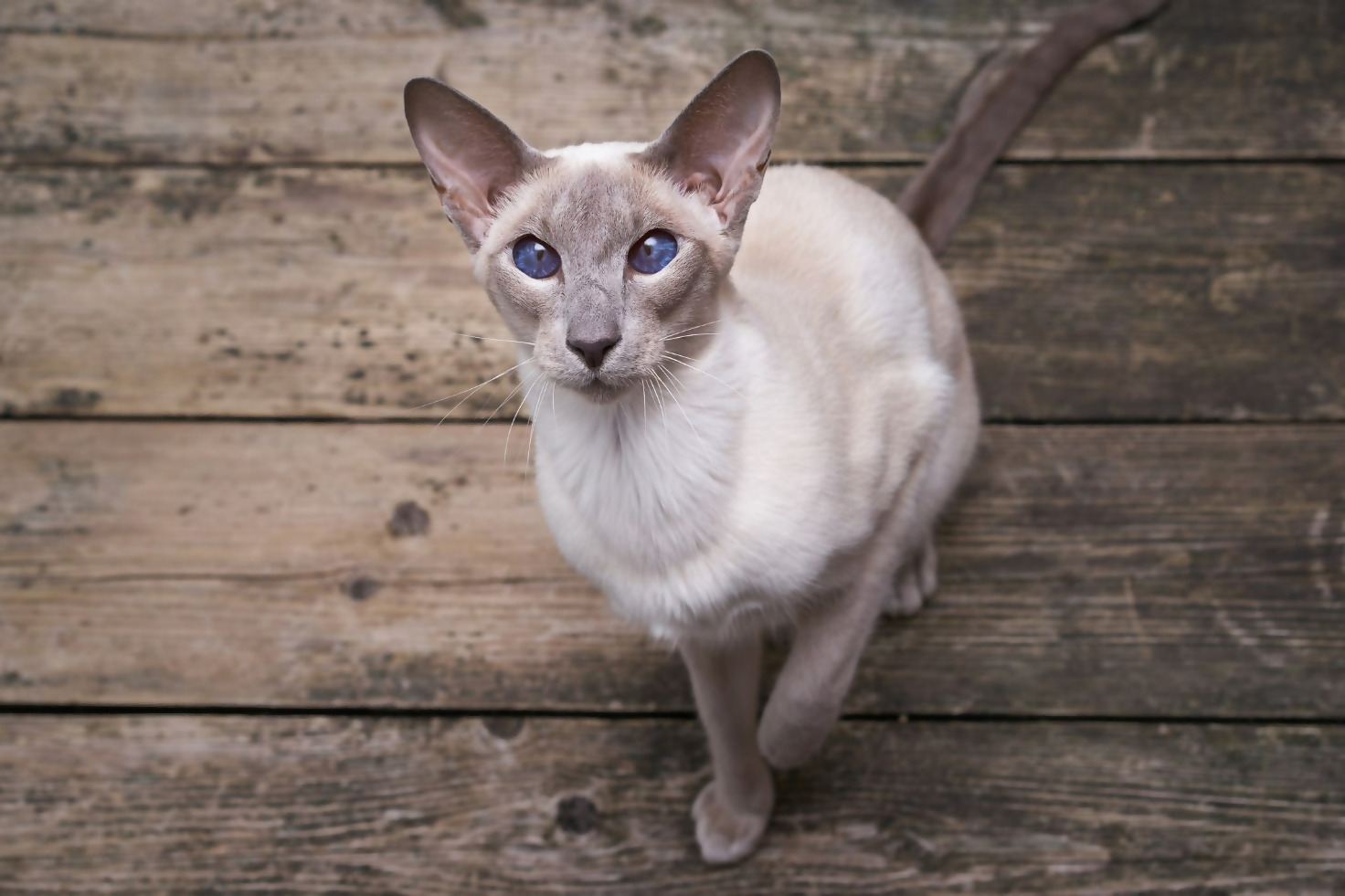 Cat-Proof Area Rugs
Area rugs do not hold their position because they are not as large as wall-to-wall carpets. To prevent unnecessary movements, put a special mat underneath!
Rug edges are an attractive toy for your Siamese or Oriental cat. It can be so exciting to play with rug edges! It's better to buy a pet-proof rug with durable seams to save it for a long time.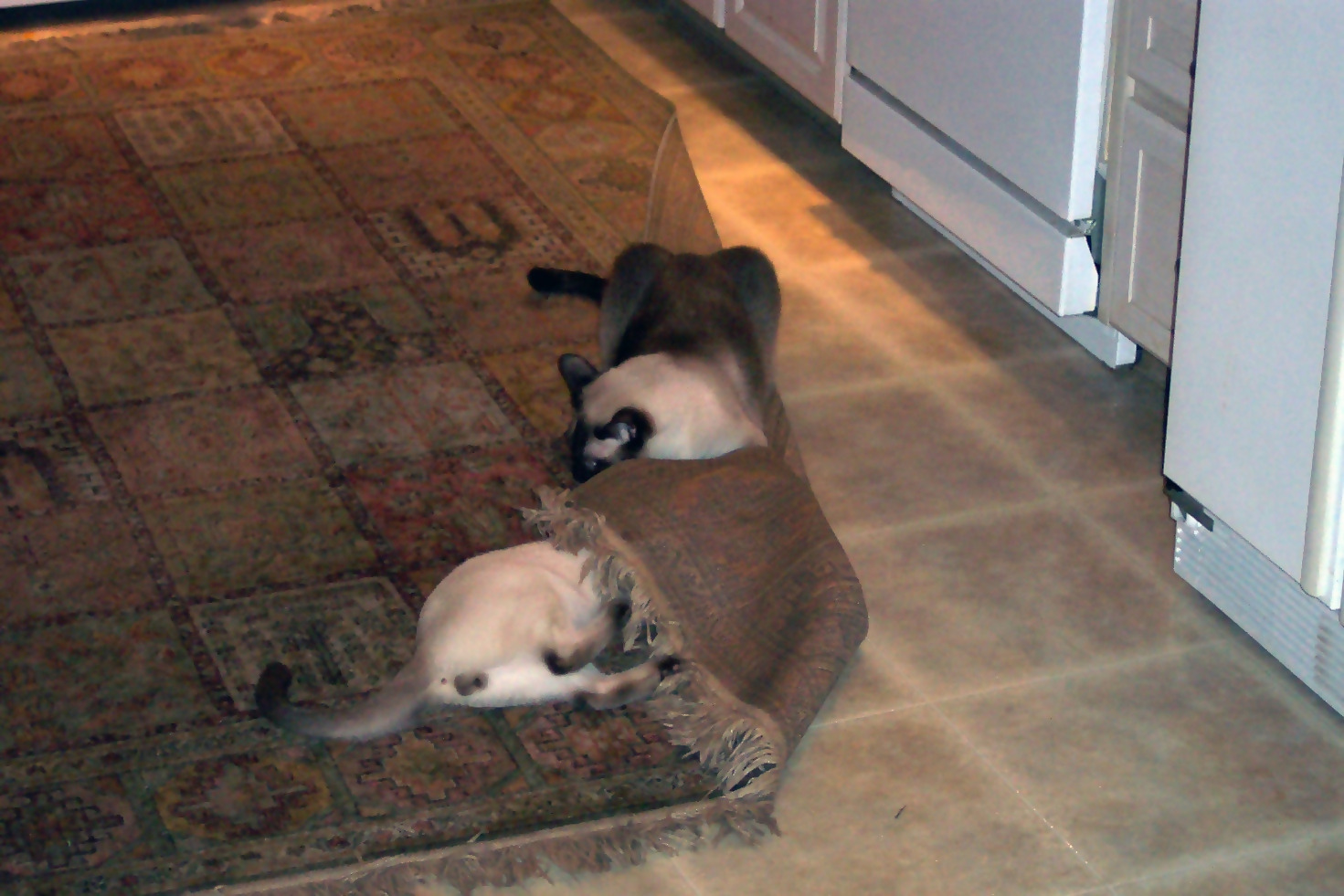 Siamese-Proof Carpet
Wall-to-wall carpet covers the surface of the entire room and affixed to the floor. This means you'll avoid sudden slips and prevent your cat from injuries during its dangerous games.
Choose a low-cut pile carpet with a good stain- and hair-resistance to keep its stylish look for many years to come.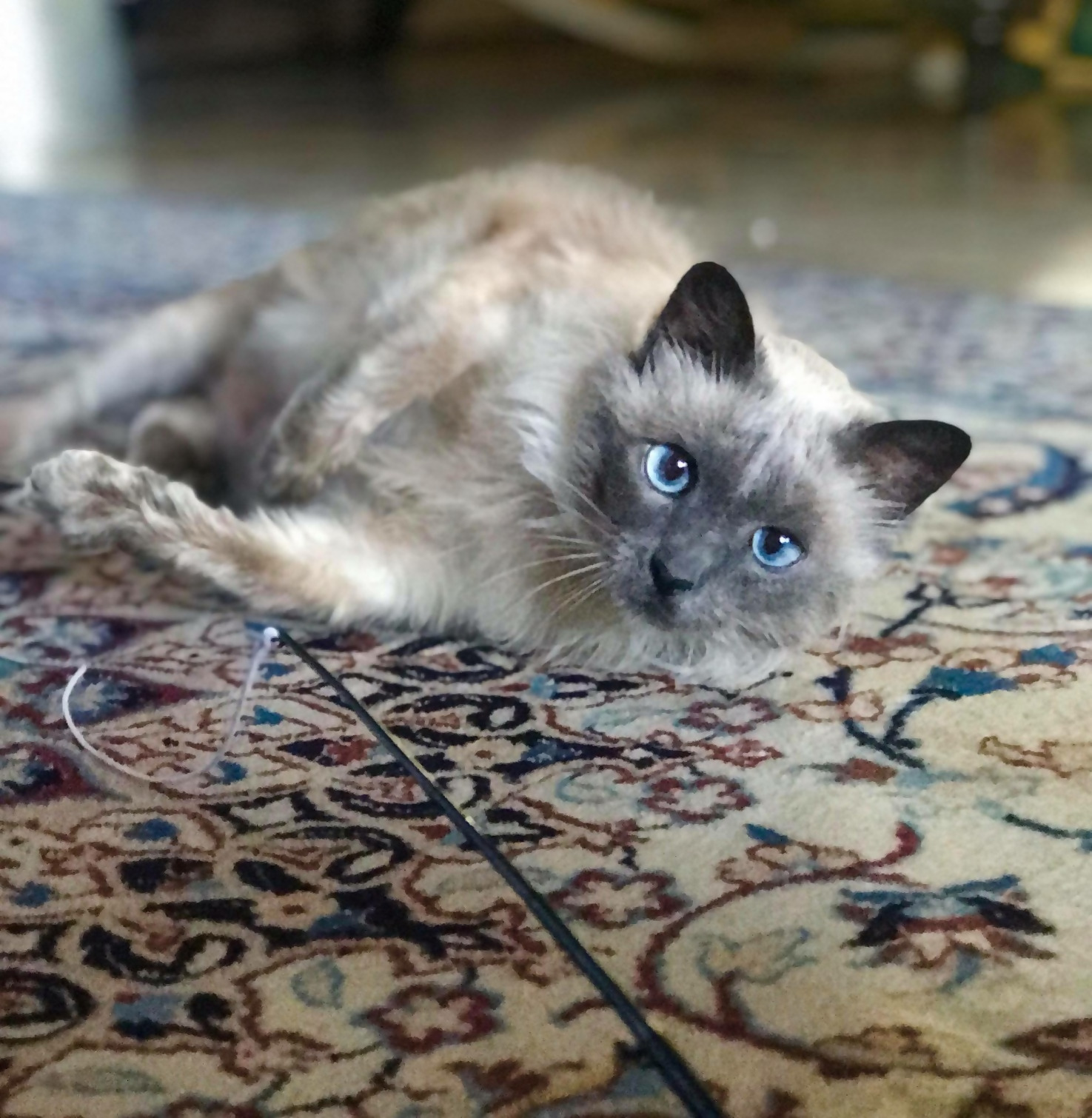 Additional Home Décor Items For Siamese And Oriental Cats
Don't forget about cat accessories to make your home a really pet-friendly place. Your Siamese or Oriental cat likes to play with its own toys, lay on a soft cat-proof bed, and release emotions with necessary regular sharpening thanks to a scratching post.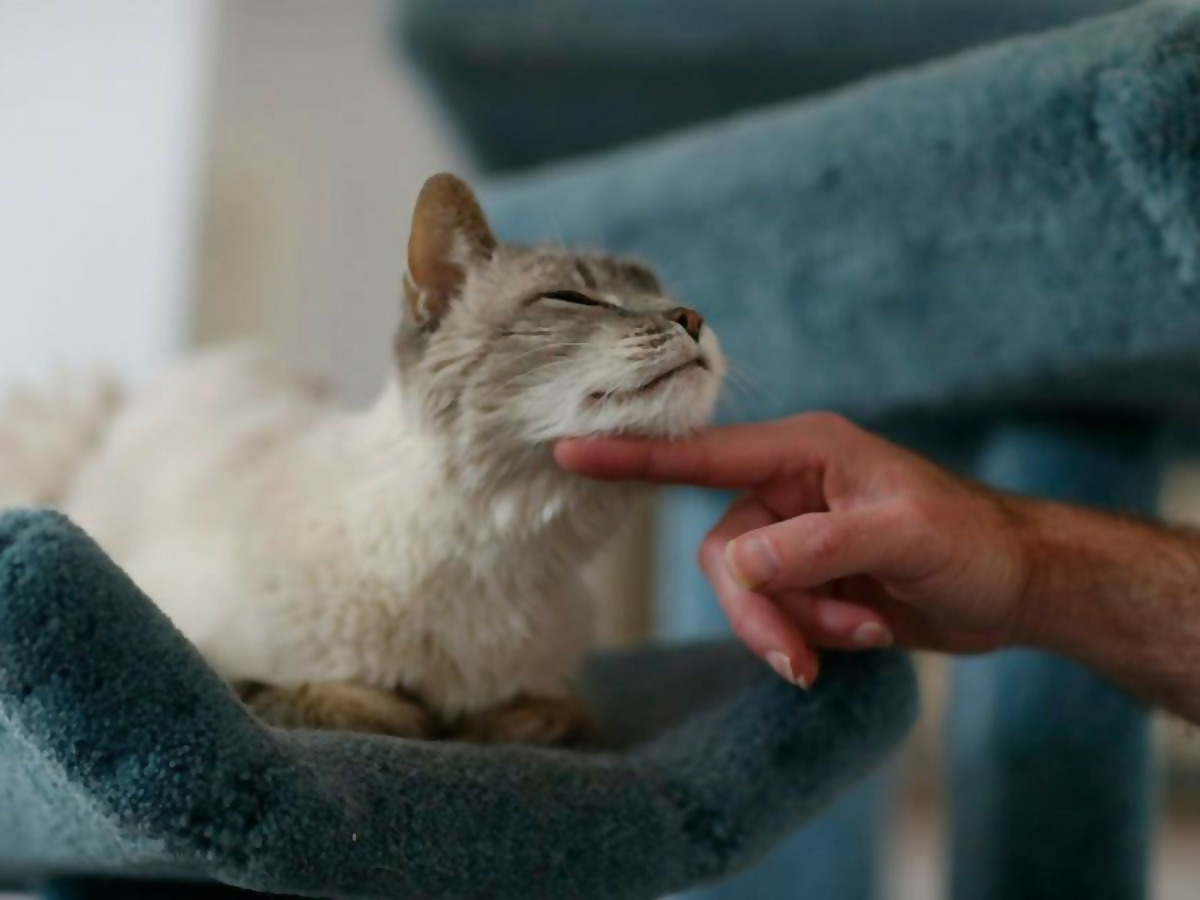 Scratching Posts
Buy a cat activity pole with scratching pads, toys, and hiding places to keep your Siamese busy, healthy, and happy. Also, you could choose a budget-friendly type with enough scratching area but without additional elements for playing and relaxing.
Think about a stylish pet-proof combination of a cat scratching post with your home décor. For colors, choose neutral hues, such as light gray, pink, tan, cream, or beige, which fit with contemporary and modern interiors.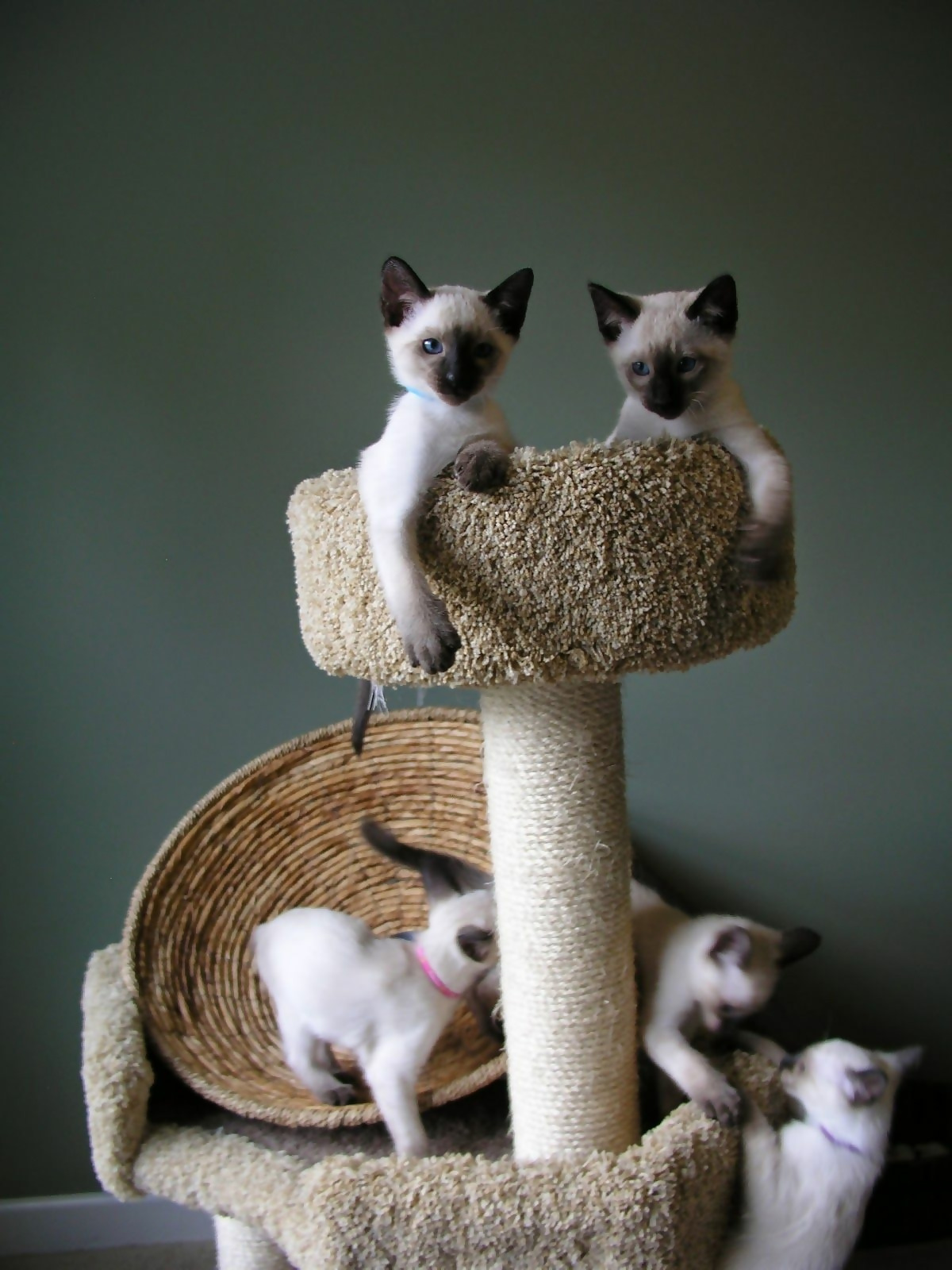 If you opt for a private cat house with multiple scratch posts and different toys, place it in the corner of the room. That's a great way to create space for your Siamese or Oriental cat to be alone, where it will live a full life.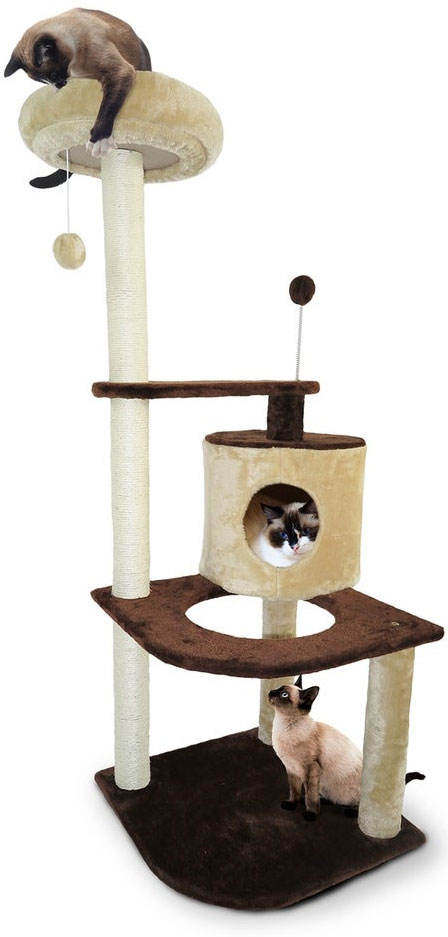 A Special Bed For Your Cat
If your four-legged buddy likes to look out the window and sunbathe, you could place a secure and cozy cat bed to a windowsill for this goal. It's simple to attach a Siamese-friendly piece of furniture to the windowsill with a bracket design to ensure a secure foundation.
For your convenience, buy a cat bed with a removable and washable cover.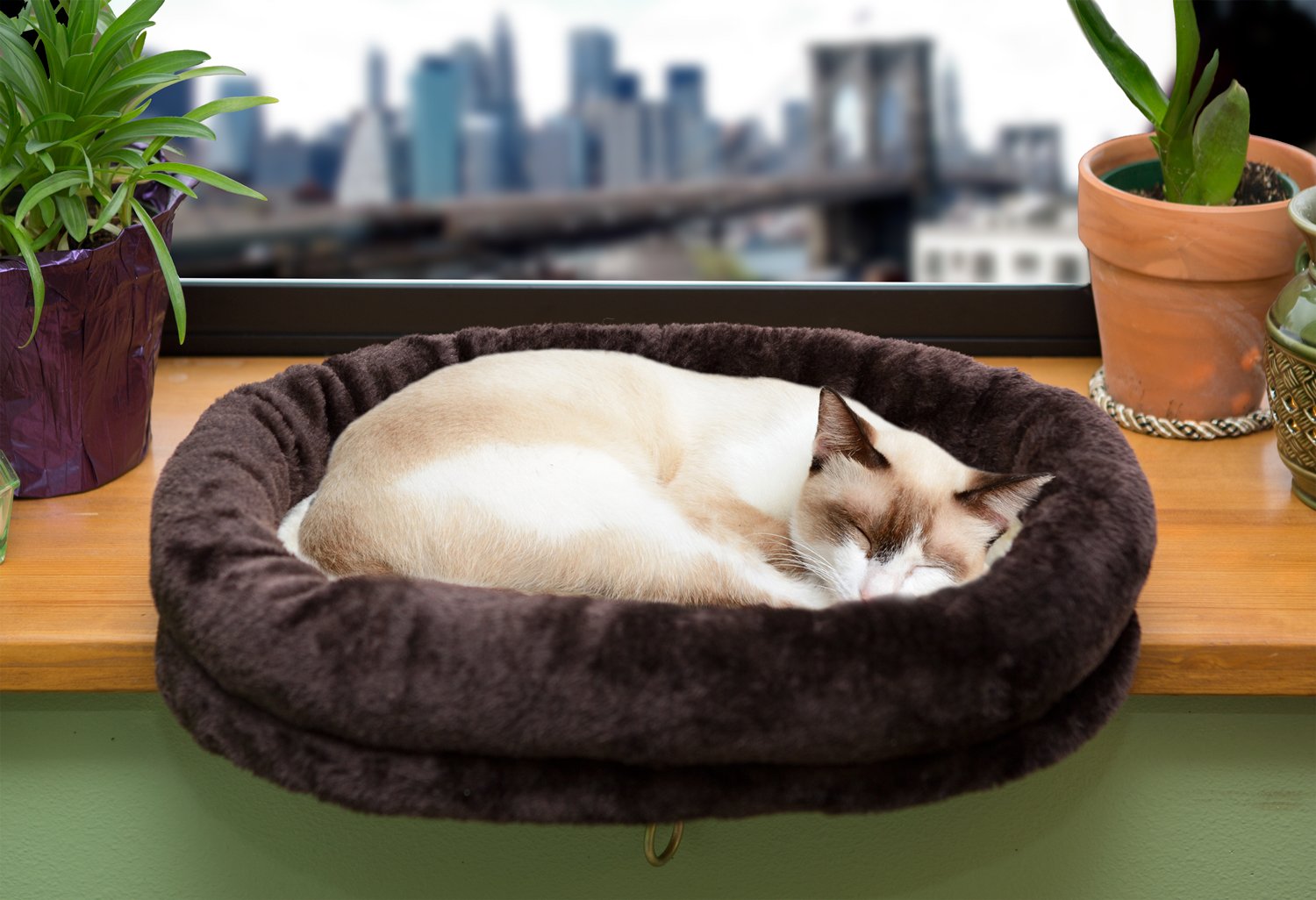 Also, your pride and joy could look out the window and observe the world in different ways even when there is not enough space on the windowsill. You need just place a cat bed at the same height as a windowsill.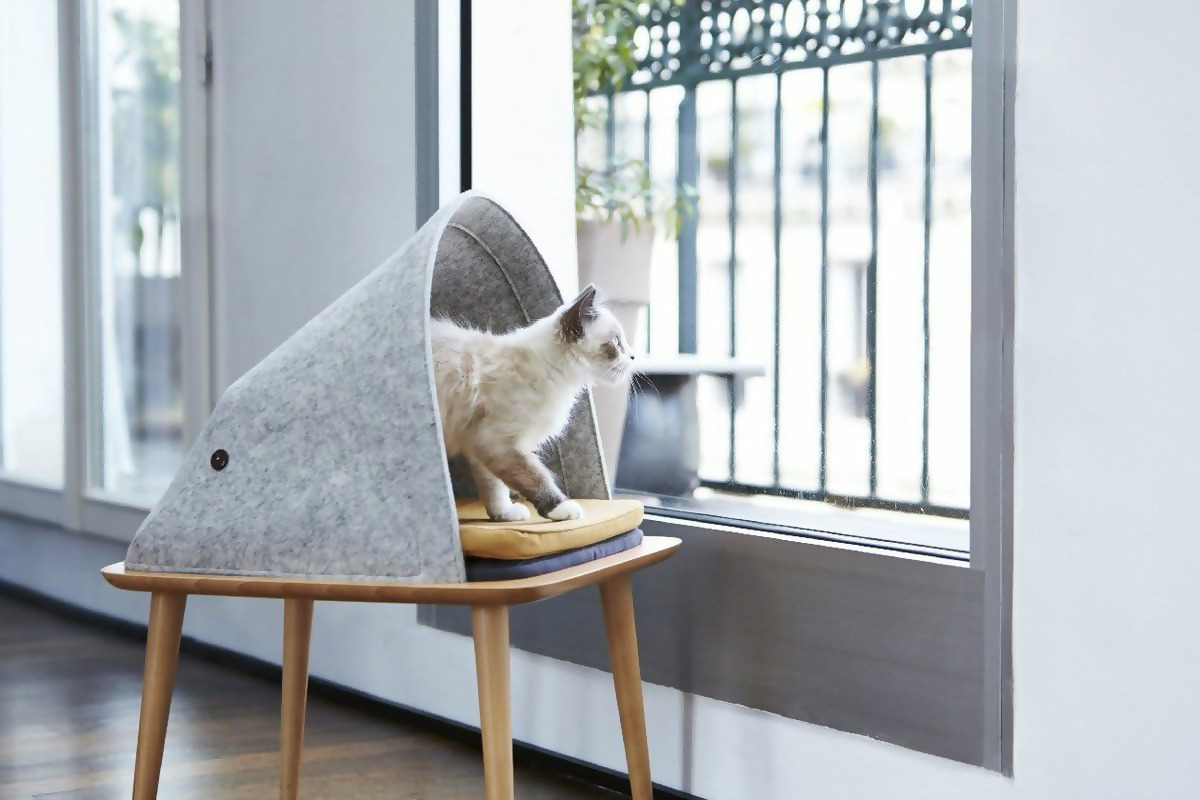 More Than A Cat Litter Box
Incorporate a cat litter box in your home as a cool piece of furniture. This pet-friendly solution helps to keep your Siamese litter box private and make you an owner of an additional surface for décor accessories.